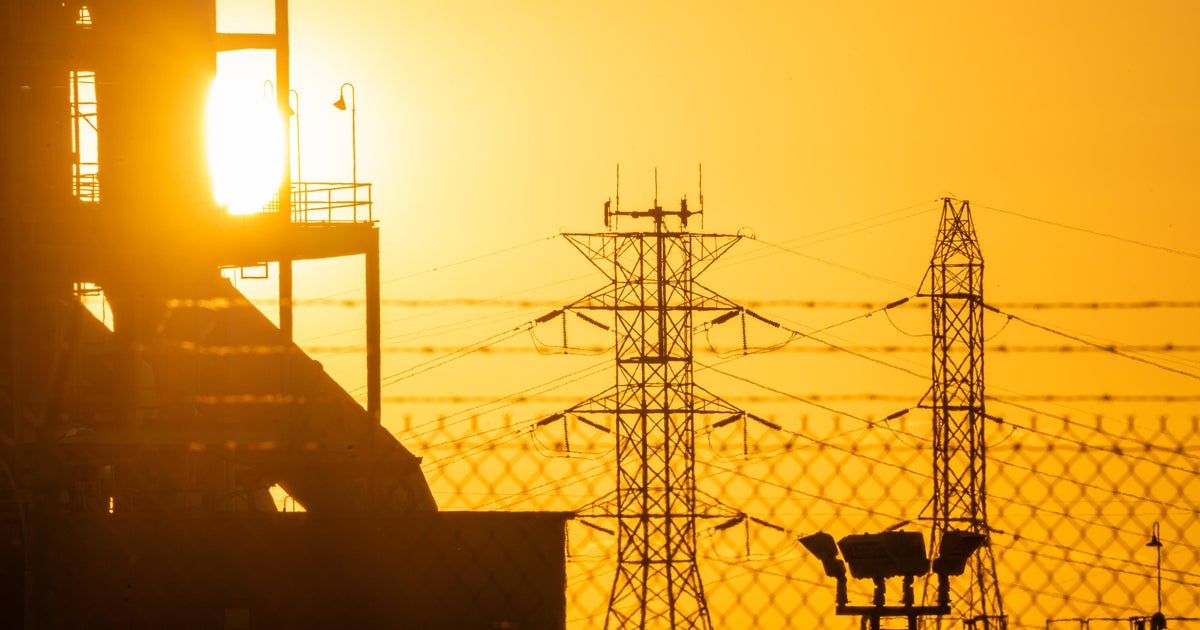 Millions of Americans are under heat advisories as a relentless heat wave sweeps across the United States. Sweltering temperatures have settled over at least 14 states, straining the power grid in some parts of the country. 
California is urging residents to conserve air conditioning usage and set thermostats to 78 degrees Fahrenheit to prevent potential blackouts. In one example of the extreme heat, the state's Death Valley is seeing temperatures above 110 — at night. 
"When you've got really hot temperatures that don't cool down at night, that can be really taxing on the electrical equipment," said Jeff Smith, a representative from Pacific Gas and Electric.  
Smith said the prolonged heat increases the risk of transformer failures. 
Las Vegas has also endured scorching temperatures of 110 degrees or higher for over a week. James Langley, owner of "We Care Air," said he has witnessed a significant increase in service calls as a power surge left residents in the Providence neighborhood without air conditioning.  
"We had a 20 to 30% increase in calls, if not more," Langley said.  
The overwhelming demand is leading to longer work hours and an influx of service trucks. 
"We went from running two trucks eight hours a day to running three trucks 13 to 14 hours a day. People weren't ready for this heat," Tim Chaize, a service truck driver said.  
In Arizona, the power grid is managing to meet demand, despite residents in the Phoenix area setting a new record for electricity consumption. The city is expected to break a heat record Tuesday — experiencing 19 consecutive days of temperatures at or above 110 degrees. 
At least 12 deaths in Maricopa County this year have been attributed to extreme heat, with the most vulnerable, including those without housing, being the hardest hit. 
"I cry all the time, I like yell at the heat to like go away," said Cristina Hill, an unhoused woman.
Amid the heat, California firefighters are battling brush fires around the clock. Crews have been tirelessly navigating challenging terrain to contain the Lodoga Fire in Northern California, believed to have been sparked by lightning. 
The heat wave is shifting California's trajectory for fire season, which started slowly due to a record snowpack. Firefighters are concerned that the combination of dry vegetation and the heat wave could spark dangerous wildfires, posing further threats to the state. 
Meanwhile, parts of the U.S. are grappling with poor air quality as Canadian wildfires continue to burn. Smoke from the fires is blanketing the East and Midwest, causing concerns for residents' health. Air quality alerts were in effect in 14 states on Tuesday.
More from CBS News
Jonathan Vigliotti

Jonathan Vigliotti is a CBS News correspondent based in Los Angeles. He previously served as a foreign correspondent for the network's London bureau.