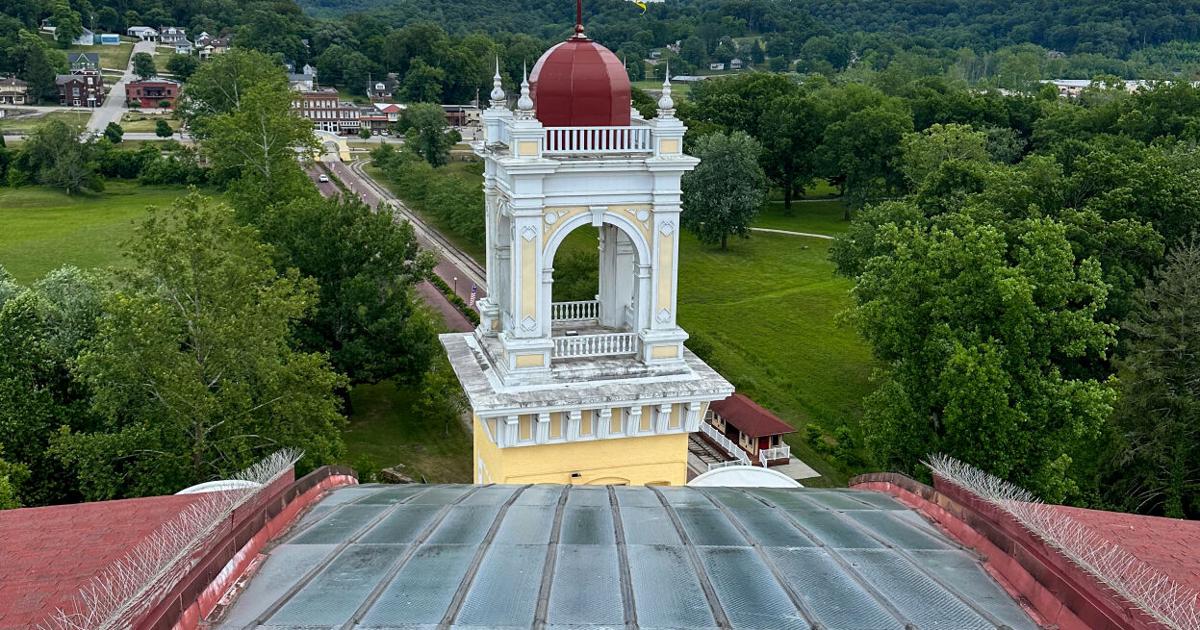 LOUISVILLE, Ky. (WDRB) — Crews scaled the historic dome at West Baden Springs Hotel in French Lick, Indiana, to assess and repair damage caused by Sunday's hail storm.
The hotel is still open to guests, — as well as its neighboring French Lick Springs Hotel — but its well-known atrium is closed after hail damage Sunday night. 
The southern Indiana hotel dates back to 1902 and is a National Historic Landmark. It includes golf courses, an opera house and mineral spas. The hotel has more than 240 guestrooms and 40 balcony rooms that look out at the atrium.
Crews were on the roof Monday and Tuesday trying to repair what they could of the 12-curved panels of glass that were broken. All 12 of the curved glass panels were damaged.
The hotel was at about 50% capacity at the time of the storm.
No guests rooms were damaged during the storm. According to a news release, a few meeting rooms at the West Baden Springs Hotel sustained broken windows, along with a couple rooms at the French Lick Springs Hotel.
No one was injured at the resort during the storm.
Related Stories:
Copyright 2023 WDRB Media. All Rights Reserved.